Manuel Grom Unique Soundscapes
Getting your tracks mixed online has never been this easy!
Online Mixing & Music Production Services
If you're a musician or producer looking to take your music to the next level, consider online mixing and music production services. With the rise of remote collaboration and digital music production tools, you no longer need to be in the same physical space as your mixing engineer or producer to create professional-quality tracks.
Online mixing services offer the same level of expertise and attention to detail as traditional in-person mixing, with the added convenience of being able to collaborate from anywhere in the world. With an online mixing engineer, you can send your individual tracks or stems, and receive a fully mixed product in return.
Music production services can take your music from concept to completion, helping you with everything from songwriting and arranging to recording and mixing. Working with an online music producer can be an excellent way to receive professional guidance and support throughout the music-making process, even if you don't have access to a professional recording studio.
Whether you're an independent artist looking to take your music career to the next level, or a seasoned professional looking to streamline your workflow and increase your efficiency, online mixing and music production services can help you achieve your goals. With the right online mixing engineer or music producer, you can take your music to the next level and create tracks that stand out in a crowded market.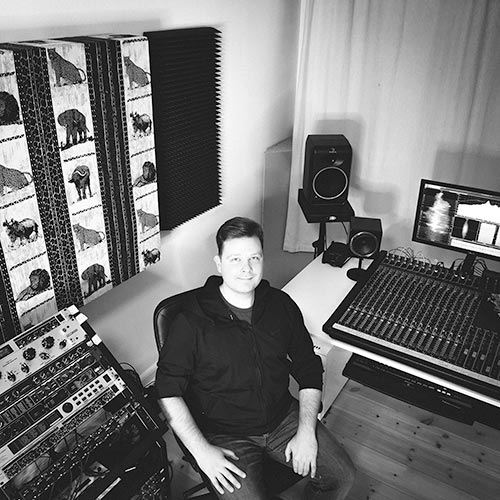 As an expert in frequencies and waveforms, I'm passionate about creating three-dimensional soundscapes by manipulating and refining these elements. With over 1500+ successful productions under my belt, including work on TV commercials, radio jingles, movie scores, and music productions, I have collaborated with both bedroom producers and A-list artists alike.
My love for sound design and experimental music production has driven me to continuously tinker with my modular system and vast synthesizer collection. I enjoy getting my hands on new equipment and finding unconventional ways to use it.
When asked about my music preferences, my answer is simple: "I enjoy good-feeling music." As a tech enthusiast, I'm always excited to take on new projects and work with new clients to create something unique and exciting. Let's collaborate on your next project and bring your vision to life.
What Customers Are Saying
"The sheer size of projects we have worked on together is overwhelming. Manuel delivers what is required to get the projects released. It simply sounds correct and spot-on each time. Balanced, 3D sounding, and warm mixes. He gets the song's vision and manages to enhance every track I send his way."
"Every time I send my song to Manuel the magic happens. In a mix, I want to hear the clarity of each instrument, every signal recorded, and the emphasis of each channel placed in the right depth with a wide spectrum of the hearing range. Dear Manuel, you were always there to make this magic happen without a revision."
"Manuel has mixed and mastered several tracks for me. His professionalism and attention to detail make the process not only pleasant but so much fun. His multi-genre experience and creativity allow him to add that special something to my music every time! One of the best ears in the mixing and mastering game!"
Plans and Pricing
Fixed Mixing Rates 
Hobby
ITB Digital Mixing

Max Track Count: 16 Mono/Stereo (more need special agreement)

Revision: Not Included, can be order separately

Stems: Not included

Delivery: up to 7 Days

Mixdown: Stereo 24 Bit 41 kHz wav/aiff
Musician
ITB Digital Mixing

Max Track Count: 24 Mono/Stereo (more need special agreement)

Revision: 1

Stems: 4 Subgroups, Individual can be order separately

Delivery: 5 Days

Mixdown: Stereo 24 Bit 41 kHz wav/aiff
Pro
Hybrid Analogue / ITB Mixing

Max Track Count: 32 Mono/Stereo (more need special agreement)

Revision: 2

Stems: Individual Channels

Delivery: Depends on complexity of the song

Mixdown: Stereo 24 Bit 41 kHz wav/aiff
Gold – Kobi Onyame (2017) | Mix & Mastering
Günaydin – Atiye (2010 Sony) | Writing Music
Mach mein ding– Reen (2005) | Co-Produced
Torque – MOA8ITWEDDING (2020)  | Mix   
The projects showcased here are just a fraction of the many diverse endeavors I've been involved in.
Requirements for submitting a song
Current Mixdown (Master bus fx/inserts ON) 
Feel free to name a reference song, if a special sound a like is required
Format for delivery
32 Bit 48 kHz WAV or AIFF
Dry and Wet Stems (individual channels)
No Master Bus FX/Inserts while rendering/bouncing (Limiter, Compressor…)
Your Current mixdown as is, also with master bus FX/Inserts
Key of the song 
BPM of the song
Track Naming – Number of Track – Artist – Song Name
Do you offer additional services such as Drum/Vocal tuning?
I would really like to focus my time on mixing the song as is. If Drum/Vocal tuning is needed, we would need an extra agreement. Those are operations that change how the song feels and can lead into something new and maybe not wished for.
Do you offer additional options such as Steams & Alternative mixdowns?
Printing Individual Stems: 50€
Revision: 50€
Alternative mixdown (Instrumental/Playback) 30€ per version
What is Hybrid Analogue ITB Mixing?
This is only available in the pro plan. This will let me achieve the best sound of both worlds. I use my external board and rack gear as well as internal VST Plug-Ins inside the digital audio workstation.
What does "ITB" mean?
ITB stands for "In the Box", meaning that all processes are done inside a computer. 
What are your payment options?
I currently accept PayPal or wire transfer. All payments must be paid in advance. Once I received the payment I will start the mix.
Let's create something good together
"Manuel is a full-hearted audio engineer and producer that delivers when it comes to music production, audio mixing, and mastering." – Hakan Özer
Moog Mother 32
Dave Smith Mopho
Korg Volca Bass & Sample
Korg MS2000R
MFB TanzbaerLite
Various Eurorack Modules
Behringer Deepmind 12, Model-D & Neutron
Focal CMS 65
Avantone
Klark Teknik EQP-KT
Various Preamps
Tube Compressor
Tube EQ
Various Microphones
Custom High-End PC 12th gen i7 (2023)
Saffire Pro 40 (32 Inputs)
Studio One (Latest)
TC-Powercore
UAD
Various plugins (WAVES, FabFilter, Brainworks…)
I can't wait to dive into your song and start working on it.